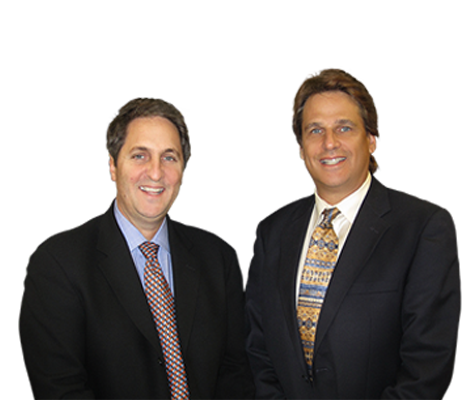 Let our experience guide you to your goal.
Let our experience guide you to your goal.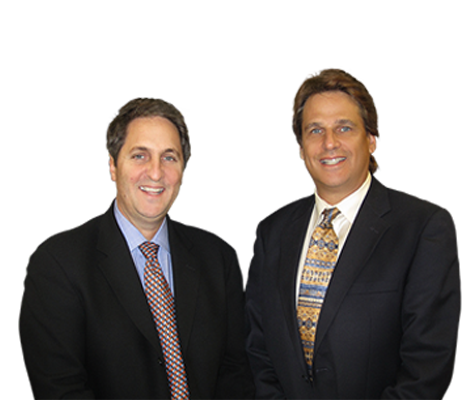 Experienced Hallandale Florida Lawyers
At Sackrin & Tolchinsky, P.A., our goals are to provide our clients with personalized help and to obtain a quick and fair resolution to their legal issue. We help clients with various legal matters, including:
We believe we can achieve our goals by communicating with our clients frequently and by using the latest technology to lower the cost of delivering our services to our clients.
On this website, our experienced lawyers share valuable information that will educate and answer a lot of questions about common legal concerns.
Our centrally located office, allows us to represent clients throughout Miami-Dade and Broward Counties, and all of South Florida. Our clients refer to us as South Florida Attorneys, but based upon our diverse client base we believe we are: Aventura Attorneys, Hollywood Florida Attorneys, Miramar Lawyers, Pembroke Pines Lawyers,Sunny Isles Attorneys and Dania Beach Lawyers as well. Additionally, we represent clients throughout the country, and Canada, from states including, New York, Massachusetts, California, Illinois, Pennsylvania, Texas and Ohio. We invite you to search our website to learn about the Broward County Lawyers at HallandaleLaw.com and to see the full range of matters we handle for our clients.
If you have questions or would like to have a discussion about your potential case, please feel free to contact us by email or telephone, 954-458-8655, whichever is most convenient. The consultation is free of charge and confidential.
Firm Articles & Guides:
We have created new content related to areas of the law that we assist our clients with. We encourage our clients and visitors to utilize these resources if they are seeking information about:
Find information about probate litigation, probate administration, hiring a probate lawyer and probate articles.
A partition action is where parties sue one another to split jointly owned property.
Realtor fraud and misrepresentation claims and breach of real estate contract lawsuits.
— How Can A Broward County Injury Claim Lawyer Help You?
Lost Wages and knowledge related to how insurance carriers process claims and the tactics they will use.
Florida has strict liability for dog bites, meaning the owner is responsible without proving negligence.
Property owners, including landlords, are required to provide a safe environment for visitors and guests.
— What Happens if you Die in Florida Without a Will?
Having a Last Will and Testament is very important…
— How to Remove a Deceased Person's Name from a Deed
Removing the name of a deceased person from a deed to property is a commonly asked question
Florida Statutes related to personal injury, accidents, negligence…
Discussions and articles regarding personal injury topics including car accidents, food poisoning, slander…
Sample Personal Injury Settlements and Cases Won:
Here you will find a list of cases against Publix that Alan has won or received a settlement. These include numerous slip and fall cases and a case where an item fell from the shelf, striking a client.
Read a list of cases that Alan has settled with Walmart, including slip falls, an injury resulting from a faulty garbage can, and a trip and fall settlement.
See sample cases against Winn Dixie that Alan has won either pre-suit or in a lawsuit. These include slip and falls, and an injury due to faulty equipment.
Read a list of car accident cases that Alan has settled and won, not including rear-end car accidents.
See sample rear-end car accident settlements that Alan has won either pre-suit or in a lawsuit.
Read sample cases against State Farm that were settled and won by Alan.
Featured Areas of Law:
We are devoted to helping and our clients with both personal injury and money related matters including:
If you have been injured in a car accident in Broward County or anywhere in South Florida, you need an auto accident attorney who will vigorously pursue your rights.
More on car accidents:
— Defamation – Libel & Slander
Find the elements needed to prove a libel and slander claim in Florida. Statements made online, at condo & HOA meetings and more.
— Insufficient Service of Process
After the plaintiff files his or her complaint with the clerk of the court, the service of a summons on the defendant commences the lawsuit. Unfortunately, sometimes the process of "service" is done incorrectly.
In Florida, there is a special place in the law that provides help to people who have been hurt at a public or commercial place…
An appeal is a proceeding to review a judgment or order of a lower court based upon the record made before the lower court…
If you have fallen behind on your mortgage payments and are facing foreclosure it is important that you not walk away and allow the bank to foreclose on your home.
A deficiency judgment is a judgment ordered by the court granting a bank the authority to collect the amount of money that is still owed by the borrower on a mortgage after the property is sold at a foreclosure auction.
Just like any other personal injury claims, bedbug bites at Hotels can lead to recovery of damages for medical expenses, lost wages, pain and suffering and emotional distress.
Latest Articles:
Hard To Prove Personal Injury Cases
Home Health Care Negligence Cases
Hallandale Slip and Fall Articles:
Publix at 1400 E Hallandale Beach Blvd, Hallandale Beach, FL 33009
Walmart at 2551 E Hallandale Beach Blvd, Hallandale Beach, FL 33009
Winn Dixie at 1055 W Hallandale Beach Blvd, and 1515 E Hallandale Beach Blvd, Hallandale Beach, FL 33009
In The Press:
Larry Tolchinsky contributed to a Palm Beach Post article regarding a Florida partition action.
Sackrin & Tolchinsky Announces Filing Of Cyber Defamation Lawsuit Against Brooke Ellen Bollea A/K/A Brooke Hogan. Read the release here
Larry Tolchinsky contributed to a Channel 10 news story regarding deficiency judgments and short sales. Watch the video here
Larry Tolchinsky contributed to a USAToday article regarding deficiency judgments. Read the article here
Larry Tolchinsky contributed to a Bloomberg.com article regarding deficiency judgments.
Causes We Support:
Dear Cancer, You Messed With The Wrong Mom
In The Community:
Sackrin and Tolchinsky Giving Grants
Hallandale Florida lawyers serving those living in the State of Florida including those living in Miami Dade County and the cities of Broward County, Florida including:
Hollywood | Aventura | Sunny Isles | Miramar | Pembroke Pines | Davie | Dania Beach | North Miami  | North Miami Beach
Get A Free Case Evaluation
Call (954) 458-8655
DISCLAIMER: This website provides general information regarding legal injuries and their redress as defined by Florida law. This is provided for information purposes only and is not legal advice.It does not create an attorney-client relationship.